Owned and operated by Avid Identification Systems Inc., the PETtrac™ Pet Recovery Network is the world's largest and longest operating microchip-based pet recovery service. PETtrac has been continually in operation for over 25 years and today continues to reunite lost or displaced pets through its 24/7/365 pet recovery service. Since its launch over 20 years ago, PETtrac has successfully reunited over a million lost pets with their owners.
Why Register My Pets Microchip?
Microchipping your pet alone does not establish permanent identification. When owners fail to register their pet's microchip, the pet is not fully protected. Unregistered pets are difficult to trace back to their owners when they become lost or get stolen because there's no contact information on file. These pets take up unnecessary resources and cost taxpayers and donors an average of $120.00 per pet to house an unclaimed animal in a shelter. Unregistered pets that become lost can be adopted, rescued, and even euthanized if an owner cannot be found. Remember, a microchipped pet has a better chance being reunited with a pet owner; but only if the pet is registered in a pet recovery database. Once your microchipped pet is registered with PETtrac, your pet can never leave home without positive identification.
PETtrac Safety-Net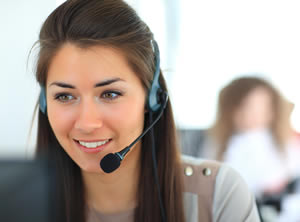 When you choose PETtrac, you get a pet recovery service that's been in business for over 20 years. Once your pet is implanted with an Avid® FriendChip™ or another brand or microchip and you enroll your pet's microchip with PETtrac, he benefits from PETtrac's safety-net of protection for the rest of his life. This safety-net includes:
National pet recovery database.
Lifetime enrollment with no annual registration fees.
Secure, private pet recovery database.
Helps fight fraud and pet theft.
Dedicated pet recovery specialists who are available 24/7, 365 days a year.
24/7/365 toll-free pet recovery hotline.
What is PETtrac?
PETtrac is part of the Avid Pet Recovery System. PETtrac is staffed 24 hours a day, 365 days a year and has been continuously in operation since 1985.
PETtrac is the largest and longest operating microchip-based pet recovery system in the U.S. with more than 14 million registered microchips.
The PETtrac Pet Recovery Database securely maintains your contact information, the pet's information, the contact information for your designated alternate and animal care provider.
When an animal care provider calls the PETtrac pet recovery hotline, a pet recovery specialist performs a quick search of the PETtrac database, we contact the owner or alternate — and the pet goes home!