Did you know 42% of microchipped pets are not registered in a pet recovery service1? Enrolling your pet in a pet recovery service is the most important step in the microchip process.
At AVID, we're passionate about reuniting lost pets with their families. As pet ownership increases in the U.S., the need for safe, unique, permanent identification is becoming increasingly important. Our challenge is twofold, increase registration and return-to-owner rates in our communities while reducing euthanasia rates in shelters. ​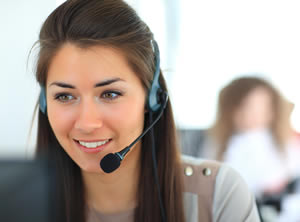 What is PETtrac?
PETtrac is a microchip registry and pet recovery service; the cornerstone of AVID's mission and business. PETtrac provides around-the-clock registration and recovery services for millions of pet owners in the U.S. and across the pond. PETtrac is a nationally recognized pet recovery service that works with veterinarians and shelters to recover lost or displaced pets. Since its launch over 25 years ago, PETtrac has successfully reunited over a million lost pets with their owners.
Why is Microchip Registration Important?
Most shelters in the U.S. have implemented their own microchipping and scanning programs. When pet owners forget to register their pet's microchip, shelters have to make difficult decisions. Unclaimed pets take up unnecessary resources and cost shelters an average of $120.00 per pet in kennel fees. After their holding period, these pets are usually adopted by a new owner or group, sold to a research facility or worse - euthanized! Don't wait until it's too late, register your pet today, it could save your pet's life.

If Joe wasn't microchipped we would never know what shelter was keeping him and he would have been euthanized. Instead, we were notified and reunited with Joe. — Says Amber Olsen
Read stories >>
The Hard Facts
Pet ownership in the U.S. has tripled since the 1970s. Today, approximately 158 million households own pets2. Unfortunately, 1-in-3 pets will get lost during their lifetime. Without proper identification, many of these pets will never return home. Don't let your pet be a statistic, microchip and register your pet today!
A recently published national study sampled 53 shelters in 23 states. These shelters agreed to keep monthly records of their intake. Only shelters that scanned pets during intake were eligible to participate. Here are some results from that study.
42% of microchipped pets were not registered in a pet recovery service 1
35% of registered pets were not recovered because of incorrect or missing contact information 1
17.2% of registered pets were not recovered because their owners registered them in a database different from the microchip manufacturer 1
Why Choose PETtrac?
For over 25 years, PETtrac's been a pioneer and industry leader, saving millions of lost pets. When you enroll your microchipped pet in PETtrac, your pet will benefit from PETtrac's safety-net of protection. This safety-net includes:
Nationally recognized pet recovery service
24/7 toll-free pet recovery hotline
Lifetime enrollment with no annual fees
Dedicated pet recovery specialists who are available 24/7, 365 days a year
Secure, private pet recovery database
How Much Does PETtrac Enrollment Cost?
Lifetime enrollment for a single pet (same account holder) is $25.95
Active duty military service members pay a reduced registration fee of $15.95
1 Lord, L. (2009). Characterization of animals with microchips entering animal shelters.
Journal of the American Veterinary Medical Association, 235(2), 165. Retrieved from
http://avmajournals.avma.org/doi/abs/10.2460/javma.235.2.160?journalCode=javma
2 U.S. Pet Ownership & Demographics Sourcebook, 2012 edition Retrieved from
American Veterinary Medical Association